PLOT # 16
SACRIFICE
Abraham and Isaac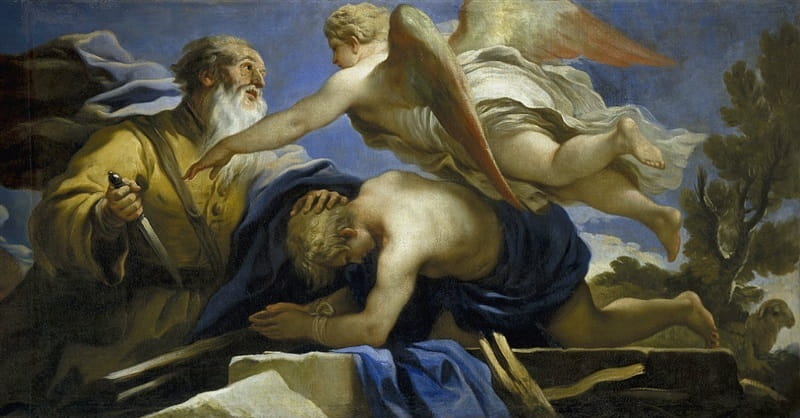 (Painting compliments of
https://www.biblestudytools.com/bible-stories/abraham-and-isaac-bible-story.html)
High Noon
Casablanca
If you're thinking of dabbling in a novel that involves great sacrifice on the part of your main protagonist, several key points need to be included in your story:
The protagonist's sacrifice should come at a great personal cost; your protagonist is playing for high stakes, either physical or mental.
Your protagonist should undergo a major transformation during the course of the story, moving from a lower moral state to a higher one.
Events must force the protagonist's decisions.
An adequate foundation of character must be developed early so the reader understands the character's progress on the path to making his sacrifice.
All events should be a reflection of the main character and his actions. They test and develop "character."
Make clear the motivation of your protagonist so the reader understands why he would make that kind of sacrifice.
Show the line of action through the line of your character's thoughts.
Have a strong moral dilemma at the center of your story.
Once you incorporate this key issues in your story, then you only have one big decision to make: Will my novel end with a smile or a frown? Either is acceptable.
So, there you have it. Get those creative juices flowing, and crank out the next best-selling "sacrifice" novel.
ALL INFORMATION COMPLIMENTS OF
Tobias, Ronald B.  20 Master Plots: And How to Build Them (Kindle Locations 1185-1207). F+W Media, Inc. Kindle Edition.
I highly recommend this book for anyone interested in writing fiction of any kind.